QBI-MCN Symposium 2015
From October 8th to 9th, 2015, the third Joint Symposium QBI-MCN was hosted at the University of Queensland.
29.05.2015
The Queensland Brain Institute (QBI) and the Munich Center for Neurosciences (MCN) aim to facilitate scientific and student exchange within the GSN-LMU framework.
For more information and upcoming details about the 2015 symposium, you can read more on our QBI-MCN webpage.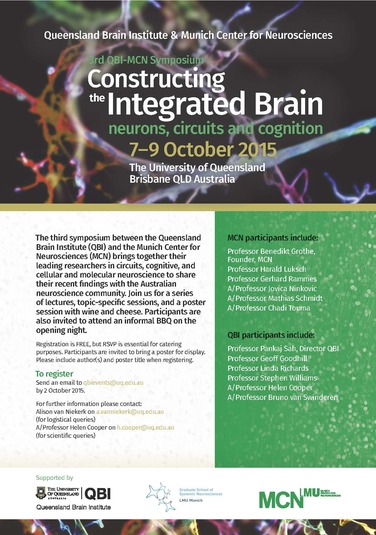 Related Links