Young Scientists' Forum LMU-Harvard
YSF took place from July 8-12, 2013 at LMU Munich
19.07.2013
The LMU-Harvard Young Scientists' Forum (YSF) was established in 2009 to facilitate academic exchange and joint research projects in the sciences. The aim is to provide a series of regular meetings in order to bring together doctoral students, postdocs and senior faculty members from both universities.
In 2013, around 30 doctoral students and postdocs presented and discussed their research on various topics from protein research and neurosciences. The program was rounded off with six faculty seminars from renowned professors of both Harvard University and LMU.
More information available on the YSF webpage.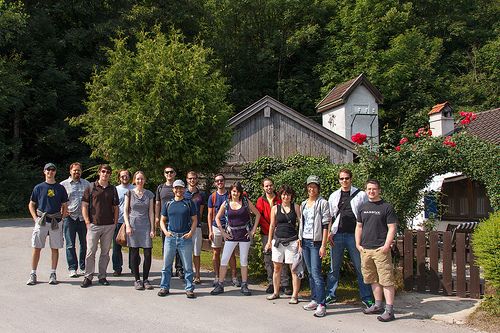 Participants during the YSF excursion to Petersberg.