Faculty for Undergraduate Neuroscience (FUN) Summer Course (U.S.A.)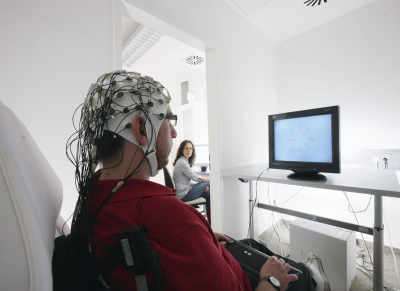 In 2011 the GSN-LMU launched cooperation with the Faculty for Undergraduate Neuroscience (FUN-USA). FUN is an international organization that is focused on neuroscience education and research at the undergraduate level. FUN's members and supporters include: businesses and organizations; private liberal arts colleges; state and research university departments and programs; and individual faculty and students, all sharing a common interest in undergraduate neuroscience.
The mission of FUN is:
Enhancing undergraduate participation in research and the presentation of research at the SFN meeting (Society for Neuroscience, U.S.A.)
Disseminating innovations in undergraduate neuroscience education
Recognizing excellence in undergraduate neuroscience education
Developing national and regional networks that enhance undergraduate neuroscience education and research in addition to faculty development
In order to further develop and enhance the international neuroscience network, in June 2011 undergraduate students and faculty members of FUN visited Munich and Berlin each for a 2-week Neuroscience summer school. The courses included lectures, practical courses and lab visits throughout the faculty of the Graduate School of Systemic Neurosciences in Munich and the Graduate School of Mind and Brain in Berlin. In addition to the scientific education, students had many opportunities to socialize with other local students and faculty members plus visit local and regional attractions, like alpine excursions, city tours and, of course, beer gardens. The summer school was a great success for students and faculty alike, and will continue to be held on an annual basis.
Here is a glance of long-lasting impressions and enthusiasm the summer school evoked in the students:
You may also view photos and the video at http://blogs.cofc.edu/germanneuro/about